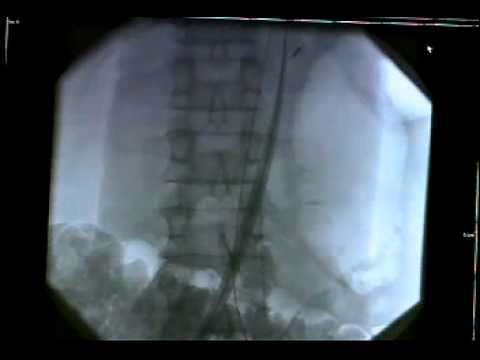 04min 45s.
Endovascular stent grafting of a saccular aneurysm secondary to a thoracic aortic dissection. Presented by Drs. Hassan Tehrani and Kushagra Katariya of Artemis Health Institute, New Delhi.
views: 479 comments: 0
04min 56s.
This video demonstrates the technique of coronary artery bypass grafting with bilateral internal mammary arteries using composite Y-graft technique. The right internal mammary artery (RIMA) is harvested...
views: 519 comments: 0
00min 35s.
Bilateral IMA Y-graft technique was used for the coronary arteries grafting on 32 years-old patient. CABGx5 was performed with the following arteries grafted: LIMA to Diagonal and LAD (sequential)...
views: 406 comments: 0
02min 41s.
Provides detailed information for your entire staff to facilitate incorporation of AlloDerm procedures in your office: - Illustrates the surgical assistant's role in patient education, surgical set-up,...
views: 922 comments: 0
04min 25s.
Multiple continuous maxillary teeth with two separate graft pieces to cover an expanse of 76mm. The single continuous sling suturing technique advanced the graft and pouch simultaneously. Video by Dr...
views: 839 comments: 0
05min 31s.
AlloDerm grafting using the Papilla Retention Pouch procedure to treat Class III recession in the mandibular arch: - Presence of cervical notching and restorations - Use of the new end-cutting intrasulcular...
views: 1182 comments: 0
05min 27s.
Harvesting and use of palatal connective tissue in the maxillary canine area: - Site evaluation, root surface preparation, incision design - Connective tissue harvesting for minimal post-operative palatal...
views: 1139 comments: 0
24min 49s.
The author of this video presents extraction #7 with socket grafting using cytoplast d-ptfe & mineross, full video. The Reganato Lecture Series.
views: 1382 comments: 0
12min 56s.
The material presents alloderm surgery #26-25-24; sling suturing of native tissues. The Reganato Lecture Series.
views: 1601 comments: 0
10min 40s.
In this video the author presents alloderm surgery #26-25-24; graft suturing technique. The Reganato Lecture Series.
views: 1158 comments: 0