Information
Work with us
MEDtube LIVE
Technology for online learning, meetings and tele-consultations.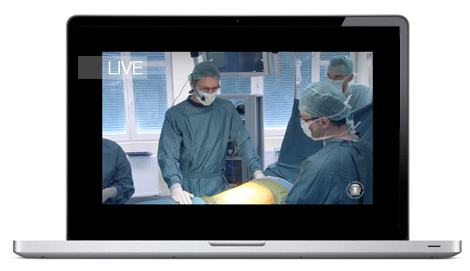 MEDtube, as a leading MedEdTech company, is provider of innovative solutions designed for online training and education: webinars, panel expert meetings, workshops, tele-consultations and live broadcasting (including live surgery events from ORs).
Advantages of MEDtube LIVE:
- designed and engineered for healthcare
- no software installation (browser based)
- features to increase interaction
- recording
- post-production
- promotion: publication and distribution to MEDtube community worldwide (also by access code)
Tell us about your needs during an online meeting and demonstration.
Make an appointment:

[email protected]

.