MEDtube LIVE
Healthcare professional education and online learning.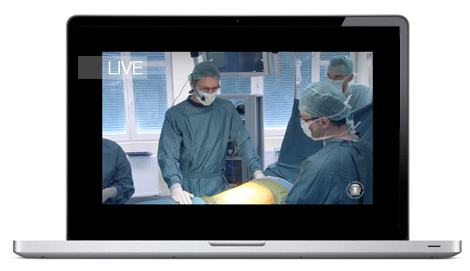 MEDtube as a leading MedEdTech company provides innovative solution designed for online meetings, incl. online webinars, distant educating and learning, expert meetings online and live broadcasting (eg live surgery from ORs).
Advantages:
- no software installation (browser based)
- highly interactive
- recording
- promotion
- post-production
- publication and distribution to MEDtube community worldwide (incl. by access code)
Please contact us for details and pricing
info@medtube.net, tel.: +48 22 602 20 18.