rectal resection
Video case: laparoscopic rectal resection.
Patient with a locally advanced rectal neoplasm, submitted to neoadjuvant therapy, followed by surgery. In the surgery, a leak was identified and repaired.
Laparoscopic ultralow rectal resection with a modified transanal anastomisis - an alternative of TaTME by Dr. Svilen Maslyankov, University Hospital "Alexandrovska", Medical University...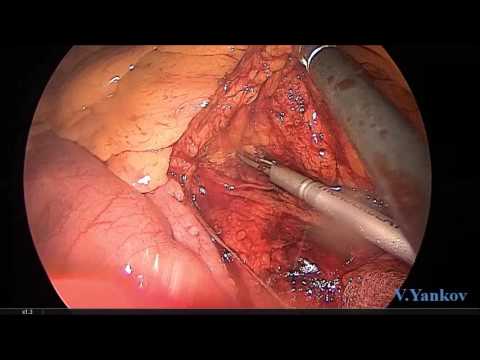 min 00s.
This video shows a laparoscopic low rectal resection. Author of video is Vladislav Yankov from National Oncology Hospital in Sofia.
We present a demonstrative laparoscopic abdominoperineal resection with total mesorectal excision for a large ano-rectal tumor with side by side explicative drawings performed by Dr. Lucian Mocan at...
07min 35s.
Stapled transanal rectal resection (STARR) for obstructed defecation syndrome. Video by Brij B Agarwal, MD, Karan Goyal, Dr, Kamran Ali, Dr, Himanshu Pandey, MD