08min 57s.
A colonoscopy and an EMR performed in an elderly patient, who self-reffered for endoscopic mucosal resection, after his gastroenterologist recommended surgery to remove the lesion. This lesion was tethered...
views: 569 comments: 0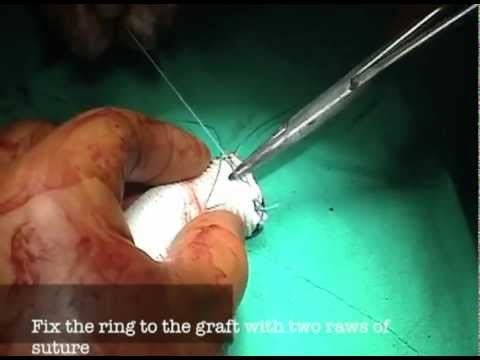 03min 59s.
Dr. Jeng Wei, director of Heart Center of Cheng-Hsin General Hospital, Taipei, Taiwan presented repair of descending thoracic aorta with vascular ring connector in type B aortic dissection. Aortic dissection...
views: 2440 comments: 2
Image of the fragments that were recovered
views: 812 comments: 0
00min 35s.
Final Status of the Polypectomy.
views: 789 comments: 0
00min 47s.
Large pedunculated polyps (> 2-3 cm) are often easily removed with standard snare cautery techniques. The difficulty most commonly encountered is when a large polyp has a particularly long stalk, and...
views: 802 comments: 0
00min 22s.
The practice of removing polyps at colonoscopy is based on the assumption that their removal prevents progression to cancer. This concept, often called the adenoma-carcinoma sequence.
views: 860 comments: 0
00min 28s.
Endoscopic snare excision of large pediculated polyp. Most pedunculated polyps are removed by transection of the stalk with a polypectomy snare. The major risk with this approach is postpolypectomy...
views: 877 comments: 0
00min 33s.
Endoscopic Image of Tubular Adenoma on a Long Stalk. Adenomatous polyps are precursors of most colorectal cancers, and their prevalence increases with age. The chance of detecting adenomatous polyps...
views: 823 comments: 0
00min 37s.
Endoscopic Appearance of Tubular Adenoma on a Long Stalk.
views: 822 comments: 0
00min 33s.
This is the case of a 54 year-old male with rectal bleeding.
views: 793 comments: 0
00min 22s.
The form of the pedicle is observed. Polyps on a pedicle usually are removed readily with the snare and cautery technique. Some polyps are on an extremely long pedicle and can pose a problem for their...
views: 1292 comments: 0