myasthenia gravis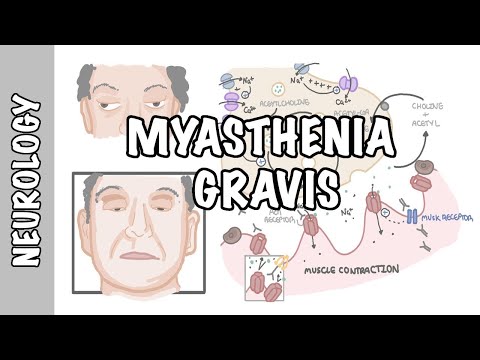 13min 55s.
Join this channel to get access to perks: https://www.youtube.com/channel/UCesNt4_Z-Pm41RzpAClfVcg/join Support me:
01min 51s.
The ice pack test is a useful bedside test that can aid in the differentiation of myasthenia gravis (MG) from other conditions. It is cheap, safe, and very quick to perform as it can be carried out at...
The film shows the use of the ice pack test in myasthenia gravis. By prof. Nial Tubridy
The film shows a patient with myasthenia gravis and one of the most common symptoms - ptosis.
The film shows the way of examination of a patient with Myasthenia gravis. By prof. Nial Tubridy.
Discussion of the physiology of pain, the pathophysiology of myasthenia gravis, guillain barre, and spina bifida.