action potential
The film shows the patomechanisms of drug addiction.
Dopamine synapse in the brain's reward pathway.
Discussion of the physiology of pain, the pathophysiology of myasthenia gravis, guillain barre, and spina bifida.
Discussion of EEG, brain action potentials, the cause of seizures, seizure types and status epilepticus.
An example of neuromodulation in strychnine poisoning as strychnine blocks inhibitory postsynaptic potentials allowing too many action potential to be passed on to the post synaptic neuron, causing tetany.
A brief introduction the the physiology of resting potentials and action potentials. By Andrew Wolf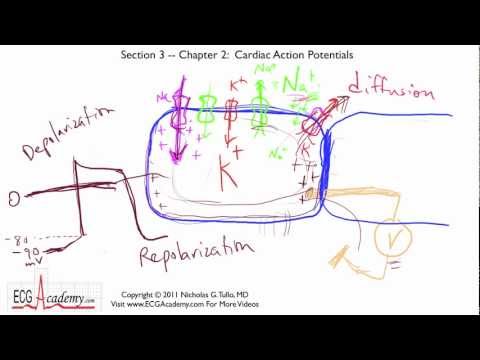 11min 11s.
This instructional video talks about the cardiac cell membrane and how the movement of sodium and potassium produces the electrical changes in voltage known as the action potential.