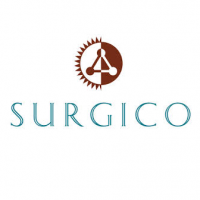 Surgico
Street address

Unit A, 3 Whetu Place, Rosedale
0632 North Shore City
New Zealand
Founded at

2014-02-26
Website
Views

993
Description

Surgico is a privately-owned and operated New Zealand company supported by a team of medically trained and experienced product specialists.

Over the past twenty three years we have consistently offered New Zealand hospitals a wide range of high quality medical and surgical products from manufacturers all over the world.

We select all our products based on operator and patient safety criteria. If a product doesn't meet our standards, we don't sell it.

The Surgico team works closely with customers providing friendly, knowledgeable technical information and support from staff who regularly spend time in the operating theatre environment. Surgico provides on-going education for medical teams at no additional cost.

Our technical advice and experience helps hospital managers to make strategic equipment replacement and repair decisions that meet budgets and uphold the highest standards of operator and patient safety.

All Surgico products comply with the relevant industry standards and conform to FDA, CE Certification, TGA and Declaration of Conformity standards. Regulatory certificates are available on request.

Surgico supplies every private and public surgical hospital in New Zealand.
Shared content