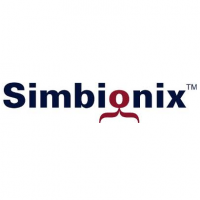 Simbionix
Street address

Beit Golan
70151 Airport City
Israel
Founded at

2014-03-31
Website
Views

1234
Description

Simbionix Corporation is a world leading provider of a full spectrum of innovative training and education solutions for medical professionals and the healthcare industry. Founded in 1997, Simbionix combines innovative R&D, cutting edge technology, and strong clinical relationships to promote adoption of best medical practices, to advance clinical performance, and to optimize procedural outcomes. The company's comprehensive education solutions include top of the line medical simulators and learning management systems . These can be found in simulation centers, hospitals, colleges and other educational facilities in over 60 countries.
Simbionix is headquartered in Cleveland Ohio with a research and development center in Israel.
The combination of American medical know-how and Israeli technical ingenuity is a key element in the successful development of every Simbionix solution.
Experienced technologically medical savvy management is key to the company's success. The team's breadth of knowledge and experience covers all the areas essential to developing, producing and distributing high quality products that meet the specific needs of the market.
The cumulative knowledge of the Simbionix management team has laid the groundwork for the company's proven track record.

Simbionix Medical Education Continuum – Leading the Way into Next Generation Medical Education
After over 12 solid years in the medical simulation field, Simbionix continues to constantly deliver high quality technologically advanced products. All of our products are developed in collaboration with global medical experts, who play an active role in simulation design, content definition, and product testing and validation. Cooperation with leading professional societies (including SAGES, EAES and AABIP), credentialing boards and academic institutions around the world to are all part of establishing simulation based curricula and meeting certification requirements.
The results are the most reliable, robust and effective medical education training products.
Shared content