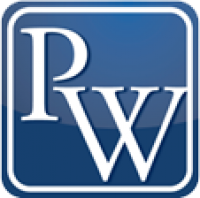 Physician's Weekly
Street address

180 Mount Airy Road, Suite 102
07920 Basking Ridge
United States
Founded at

1987-06-02
Website
Views

2017
Description

For more than 25 years, Physician's Weekly has provided medical news and information at the point-of-care in many of the United States' top hospitals, oncology centers, and physician primary care group practices. Our website at www.physiciansweekly.com includes selected content from our print posters — such as physician viewpoints, medical news and information in specialties including coverage of Surgery, Emergency Departments, Oncology, Primary Care, Cardiology and Endocrinology — as well as original blog articles and multimedia content.

Through the oversized poster format and multiple editions, Physician's Weekly posters reach more than 200,000 practicing clinicians. The PW website attracts more than 100,000 visitors per year and our e-newsletter is delivered to more than 6,600 subscribers each week.

Physician's Weekly and physiciansweekly.com are produced by Physician's Weekly, LLC, a division of M/C Holding Corp.
Shared content