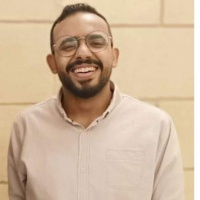 Dr. Youssef Edwar Mounir Melek
Professional group

physiotherapist
Fields of interest

Cardiac Surgery, Cardiology, Clinical Oncology, Emergency Medicine, Global Health, Hypertensiology, Internal Medicine, Occupational Medicine, Orthopedics, Pediatric Surgery, Physiotherapy, Plastic & Reconstructive Surgery, Radiology, Rheumatology, Sexology, Sports Medicine, Transport Medicine, Vascular Surgery
Views

1055
Biography

Assistant Professor. Dr. Youssef Edwar Mounir Melek
Egyptian Physiotherapist(Neurology) & Clinical Nutritionist. BPT from European University in Cyprus, DPT From Harvard medical school USA .
Member Society of Cardiology in France.- Member Egyptian Society of Shoulder Surgery in Egypt. - Member American Clinical Nutrition
Association in America.- Member International Society of Orthopedic Surgery and Traumatology, New York, USA. - Member American society
of oncology - Member American Pediatric Society. MPT Neurology from Sheffield United university. MCN from Ain-shams university. DCN from Ain-shams university. British board in Clinical Nutrition. Assistant Professor at British Academy. Assistant Professor at together Academy.
Shared content