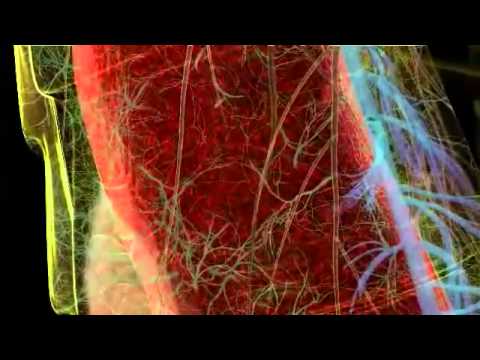 min 00s.
This amazing animation, developed with support from the Howard Hughes Medical Institute, shows exactly what happens when a malaria-carrying mosquito bites a human host. The parasite enters the bloodstream,...
views: 543 comments: 0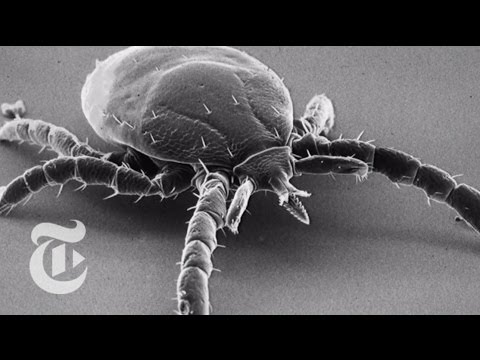 min 00s.
Scientists studying ticks (that carry Lyme bacteria, Bartonella, Chlamydophila pneumoniae and many others) wanted to know how these arachnids are able to stick so well to skin. The answer is a mouth that...
views: 426 comments: 0
Rickettsia helvetica is a gram-negative coccobacillus, an obligate parasite that cannot grow outside living cells. A tick Ixodes ricinus is the natural reservoir of the bacteria and its bite causes a...
views: 512 comments: 0
03min 42s.
In this video you can see the test on how smoking affects lungs - comparison of smoker's lungs and non-smoker's lungs. Appealing material.
views: 4874 comments: 0
00min 34s.
This medical animation depicts the initial stages of the Hepatitis C Virus lifecycle - HCV binding to Hepatocyte receptors, and the uncoating step, releasing positive strand viral RNA. Hepatitis C is...
views: 1760 comments: 0
02min 42s.
High Impact - Medical Animation
In this video you can see increased risk of infection. Medical Animations by High Impact Graphics. Learn more at HighImpact.com or give us a call at 800-749-2184.
views: 4066 comments: 0
01min 01s.
Author presents oral manifestation of aids .
views: 4639 comments: 0
01min 32s.
Colonoscopy is the endoscopic examination of the large bowel and the distal part of the small bowel with a CCD camera or a fiber optic camera on a flexible tube passed through the anus. It may provide...
views: 2366 comments: 0