Palliative Esophageal Stent - Esophagoscopy 1 Week…
Palliative Esophageal Stent - Esophagoscopy 1 Week After The Procedure
Loading player ... The player requires Flash Player plugin
added:
2011-09-20
views:
2652
Rate:
N/A
5
0
Please sign in to rate material
Case description
The patient obtained a significant improvement in the quality of life. Successfully deployed Self-expanding stent in the esophagus under fluroscopy control. This image and the video clip were taken one week after the procedure. Esophageal Z-Stent with dua anti-reflux valve is used to maintain patency of malignant esophageal strictures and to decrease esophageal reflux and aspiration. Effective method of palliating dysphagia related to stricture caused by malignant esophageal lesions. Esophageal balloon dilation and expandable stent placement are safe, minimally invasive, effective treatments for esophageal malign strictures. These procedures have brought the management of dysphagia due to esophageal strictures into the field of interventional radiology. Esophageal dilation is usually indicated for benign stenoses and is technically successful in more than 90% of cases. Most patients with esophageal carcinoma are not candidates for resection; thus, the main focus of treatment is palliation of malignant dysphagia.
Recognized professionals

Takuji Gotoda
MD, PhD
Tokyo Medical University Hospital

Being focused on new endoscopic techniques in medicine (ESD - endoscopic submucosal dissection), I understand well the need to promote the latest innovation and discoveries. I recommend MEDtube video sharing website for doctors as tool to disseminate techniques and technologies improving doctors' skills and awareness globally. Good luck.
more
Recommended
Are you Health Professional?
Register, join MEDtube for unlimited access.
Get all the benefits that MEDtube platform offers:
Unlimited access to the largest online repository of professional medical videos (+15.000), photos, documents, e-courses
Connect with peers - over 100.000 Healthcare Professionals from 180 countries
Easy upload and share your own videos, photos, documents
Create your professional profile and build personal recognition
Stay up-to-date on innovative techniques, new treatments, guidelines, recent discoveries in your field of interest; regular notifications in your mailbox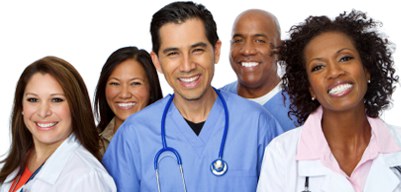 Restriction
This video is limited to doctors and other health professionals. Please visit other unrestricted part of MEDtube.