02min 12s.
Submucous Myoma Type 0, diameter1,2 cm . Resection with monopolar resectoscope.
views: 704 comments: 1
07min 22s.
Utilizing bag technology to create a closed system, mechanical morcellation is performed to demonstrate a technique of contained removal of a fibroid uterus.
views: 1035 comments: 0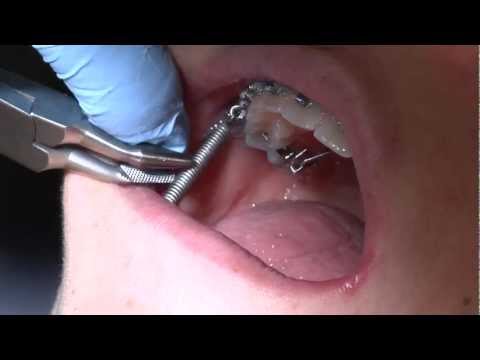 05min 52s.
In this episode, we see the insertion of the Forsus appliance. Highlights in this section include checking your bite and Forsus cleaning instructions. video by: Foresthill Orthodontics
views: 914 comments: 0
03min 46s.
The video displays an instructed demonstration of endoscopic septoplasty.
views: 3618 comments: 1
01min 39s.
This video presents endoscopic transnasal removal of frontal sinus osteoma (grade 3 in Chiu and Kennedy classification). Draf IIb procedure. Video by Tomasz Gotlib MD.
views: 4917 comments: 0
13min 09s.
This video demonstrates two cases of the endoventricular circular patch plasty of the left ventricle (Dor operation) during the large postinfarction akinetic aneurysms. This operation is performed adequately...
views: 25 comments: 0
03min 53s.
Control endoscopy after PDR Whipple type whith: gastroentero- and enteroenterostomy. Essential reflux gastritis is observed, but stomies are permeable whithout inflamation and stenosis (courtesly of prof....
views: 68 comments: 0
04min 56s.
This video demonstrates the technique of coronary artery bypass grafting with bilateral internal mammary arteries using composite Y-graft technique. The right internal mammary artery (RIMA) is harvested...
views: 45 comments: 0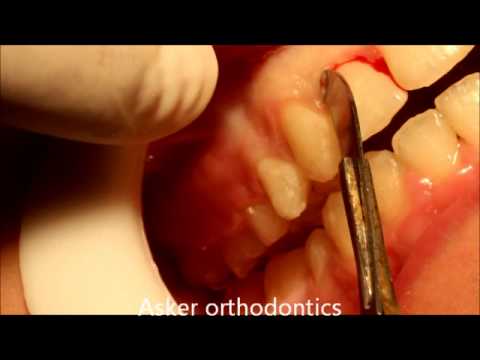 02min 12s.
Circumferential supracrestal fiberotomy(CSF) in rotated teeth after finishing orthodontic treatment by Dr Amr Asker. Video by Dr Amr Asker.
views: 166 comments: 0
05min 06s.
Recording of a endarterectomy with aortoiliac occlusive disease (Leriche syndrome). The patient was shown severe calcific also has diabetes, is moderately obese and quit smoking in 1991. Presented by...
views: 153 comments: 0