lung surgery
Video case: anatomic segmentectomy lung surgery.
Video case: S3 robotic segmetnectomy / lung resection.
Video case: AMI, minimally invasive lung surgery.
Video demontration: robotic lung surgery post neoadjuvancy.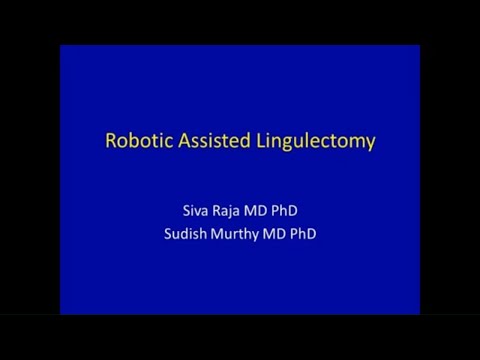 04min 18s.
Surgery for removal of the lingular portion of the left upper lobe of the lung for a lung mass, can be done safely and effectively through a robotically assisted technique, offering faster recovery times....
Author presents bilobectomy.
This video presents lobectomy due to a tuberculous cavern.
This video shows lobectomy with lymphadenectomy.
In this video you can see left upper lobectomy.