anterior vitrectomy
Big capsulotomy done with Fugo blade, soft lens matter tapped out using viscoelastic, posterior rhexis done, IOL in the bag and a little bit of anterior vitrectomy
Witnessed posterior capsule rupture as a result of hydrodissection by mistake. Segments have already been emulsified. While doing anterior vitrectomy, a little bit of soft lens matter dropped in the...
After optical iridectomy, a small sized iris claw lens fixed to the back of the iris. Membranectomy done with Fugo blade and anterior vitrectomy done to clear the visual axis.
Oval rhexis is a must for hard cataract. In this case, PCR was noticed during last segment removal. Phaco probe was taken out. Incision extended a little bit. Anterior vitrectomy was done and IOL was...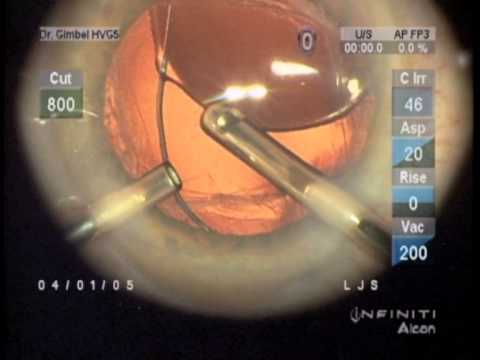 02min 52s.
Video showes managing a subluxated sulcus IOL. Video by Howard Gimbel, MD, MPH.
These case shows ocular anterior reconstruction, in a patient with blunt ocular trauma.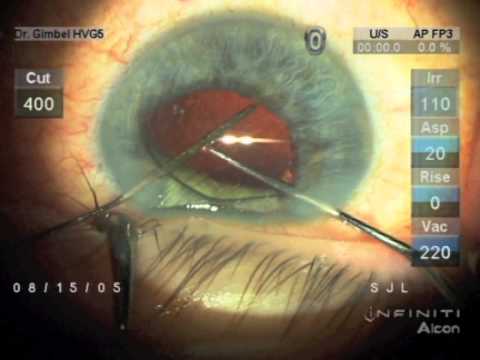 05min 53s.
Video showes optic capture of a dislocated IOL. IOL subluxed into the vitreous through posterior capsule tear.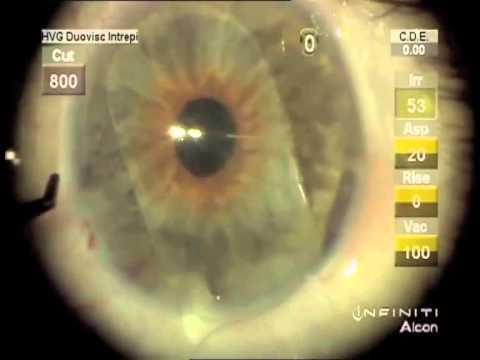 04min 25s.
A subluxated IOL-Bag complex is removed and replaced with an anterior chamber IOL. Video by Howard Gimbel, MD.