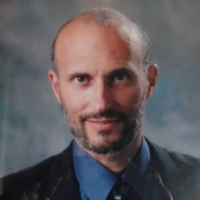 Howard Salvay
Degree

MD
Professional group

doctor
Fields of interest

Gynecology
Views

9012
Biography

Howard Salvay is a practicing OB/GYN in Santa Cruz California who for 30 years has dedicated his career to bringing surgical technology to the women of the South Bay Area.
Since 1989 he has developed and innovated techniques for Minimally Invasive Surgery replacing the standard Laparotomy in which a 6 inch incision is made on the abdomen with a 6 week recovery, to now a single half inch cut hidden deep in the bellybutton. This "scarless" surgical technique reduces risk and speeds recovery when operations are performed.

Additionally Dr. Salvay has experience in Pelvic Reconstructive Surgery for Pelvic Organ Prolapse. Utilizing techniques to restore the vaginal tissues to normal anatomy and function.

To advance operative ability, daVinci Robotic Surgery is utilized for more complex operations to restore fertility such as removing fibroids and treating pain syndromes such as endometriosis.
Finally with 35 years experience in Obstetrics and Ultrasound, Dr. Salvay manages normal and high risk pregnancies to improve the safe passage and health of your baby.
Shared content