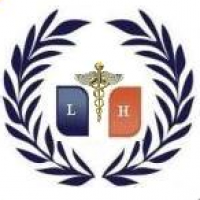 World Laparoscopy Hospital
Street address

Cyber City, DLF Phase II
Gurgaon
122 002 Dehli
India
Founded at

2000-12-01
Website
Views

5499
Description

World Laparoscopy Hospital is the premier institute of Minimal Access Surgery. It was established to ensure the highest standard of training, treatment and research in laparoscopic and robotic surgery. It's been 11 years since World Laparoscopy Hospital is a major pole of excellence for training in laparoscopic surgery. The "State of art" Minimally Invasive Surgery Training Centre provides courses in Operative Laparoscopic and robotic surgery. Laparoscopic Courses of World Laparoscopy Hospital are university recognized courses, endorsed by World Association of Laparoscopic Surgeons and accredited internationally by International Accreditation Organization, Houston, USA. Robotic Surgery Training is also endorsed by Intuitive Surgical incorporation da Vinci® Surgical System, USA. Admission is on first come first serve basis but if the applicant are more for same month candidate has to take online entrance exam.

The "Hands On" training, which is accepted globally by the Government of more than hundred countries is scientifically designed by academic council of World Association of Laparoscopic Surgeons, and it ensures that the participants are able to do all the taught laparoscopic and robotic surgery themselves after training. Many thousand of surgeons and gynecologists from every corner of the globe have been trained for advanced laparoscopic skill at World Laparoscopy Hospital within last ten years.

Laparoscopic and Robotic Surgery at World Laparoscopy Hospital is performed by state of the art technique and highly qualified Laparoscopic Surgeons by latest instruments. World Laparoscopy Hospital is dedicated for national and international patients who want ultra modern facility. We are on the forefront of developing new robotic techniques by high definition four arm da Vinci surgical robot for the treatment of various diseases. World Laparoscopy Hospital is leading strong suit super specialized dedicated hospital with the greatest range of laparoscopic and robotic surgeries advanced technology.

We aim to provide the highest standards of care and service to our patients, and regard our patients opinions and comments as extremely valuable as they help us to identify areas of success and opportunities for improvement. We at World Laparoscopy Hospital are getting patient's from all over the world and we have international reputation of doing quality Minimal access surgery at an affordable cost. World Laparoscopy Hospital, Delhi is head quarter of Indian Chapter of World Association of Laparoscopic Surgeons. World Laparoscopy Hospital is ISO 9001-2008 Certified and has met the requirements in international standard of health care.
Shared content