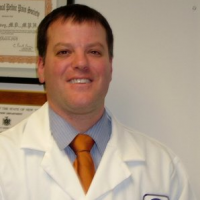 Kenneth Levey
Degree

MD
Professional group

doctor
Fields of interest

Gynecology
Views

4205
Biography

Kenneth A. Levey MD MPH completed both college and medical school at the State University of New York at Buffalo. He completed his residency on Obstetrics and Gynecology in 2001 and his Masters in Public Health in 2001 at the George Washington University Medical Center. He has been a faculty member at the NYU Langone Medical Center since 2001. While at NYU, Dr. Levey founded the Bellevue Hospital chronic pelvic pain clinic where women with chronic pelvic pain continue to be treated. He is also the founder and Director of the NY Pelvic Pain and Minimally Invasive Gynecologic Surgery P.C. The group of subspecialty physicians focuses on unique multidisciplinary approaches to diagnose and manage women with chronic pelvic pain. This includes endometriosis, irritable bowel syndrome, interstitial cystitis, nerve entrapments, pelvic musculoskeletal disorders, rheumatologic disorder, gastrointestinal, female reproductive, and psychiatric disorders.

Dr. Levey is a well known expert in minimally invasive gynecologic surgery. He has used his skills in laparoscopy and robotic surgery to help women avoid hysterectomy, treat fibroids, endometriosis, large pelvic masses and chronic pelvic pain. He also receives referrals from other surgeons to treat highly complex benign gynecologic conditions. He is an active member of the faculty at the Robotic Surgery Center at NYU.

He is a member of the American Association of Gynecologic Laparoscopists, Society of Laparoendoscopic Surgeons, International Pelvic Pain Society, and American College of Obstetricians and Gynecologists. He is a Fellow of the American Board of Obstetrics and Gynecology.
Shared content