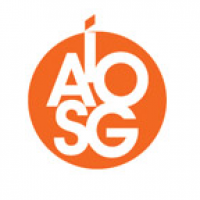 International Association of Surgeons Gastroenterologists and Oncologists
Street address

10024
00-232 Athens
Greece
Founded at

2013-07-01
Views

1790
Description

In 1988 the Medical Faculty of Amsterdam University accepted a proposal by Professor N.J. Lygidakis and the Chairman of the Department of Surgery, Prof. Vanderheiden, to initiate an International Medical Foundation to achieve the objectives of globalization of medical knowledge and expertise that should grant equal standard of medical services all over the world without any discrimination on the basis of race, religion, economics and social status. The objective was to achieve an international Continued Medical Education program within time.

Established surgeons and gastroenterologists were invited and the "International Surgical Club" was founded in 1988.

The Hepatogastroenterology Journal was also established and the first editor was Professor Demling from Erlangen, Germany. Erlangen University at that time was well known internationally for its pioneering work in endoscopy. The first ERCP in the world was performed here.

In the subsequent years various workshops, seminars and international meetings were held to comply with the first goal of Health for All and Globalization of Education. The CME Centers project was also created.
Shared content