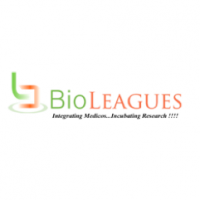 International Symposium on ENT Disorders and its Remedies 2017
Otorhinolaryngology is the area of medical science which deals with states of ear, nose and throat (ENT) region. Practioners who specialize in these areas are called otorhinolaryngologists, otolaryngologists, ENT doctors, ENT surgeons, or head and neck surgeons. These doctors tend to treat patients having problems with their ear, nose and skull base as well. The conference will cover vast areas in ENT specialty ranging from basics such as Vertigo/Allergic Rhinitis to advance techniques of FESS, Microear surgery, Rhinoplasty, Cobalation surgery etc. The conference will witness the presence of the eminent national and international personalities of this field. It will be an ideal opportunity for the exhibitors to interact, display their services and products to the delegates.

Singapore is the Asia's top meeting and convention city, according to the Union of International Associations (UIA) and International Congress and Convention Association's (ICCA) 2014 global rankings released earlier this year. Rankings served to emphasis that event owners continue to regard Singapore as a top MICE (Meetings, Incentives, Conventions and Exhibitions) destination. So if we take these things into consideration then Singapore automatically fits into our criterion and provides the best destination for the annual symposium.

Every year, over two million people visit a doctor or specialist for dizziness. This does not take into consideration those that simply don't go or suffer from regular bouts of "motion sickness", which is the most common medical problem associated with travel. This is meant as a guide to help understand the differences as well as some things you can do. The Scientific sessions will consist of orations, live surgeries, Guest lectures, Panel discussions by distinguished Guest faculty, with ample opportunity of our young colleagues to display their works.

Given the prevalence of the condition, this is turning out to be an epidemic gigantic proportion. It is thus imperative for us to learn the skills necessary to identify, diagnose and manage this behemoth. This conference is being organized with this objective in mind.The scientific program is being designed to address delegates across all surgical specialities managing OSA.

Bioleagues is pleased to announce the commencement of our annual "International Symposium on ENT Disorders and its Remedies" to be held at Singapore during 23rd -25th January 2017 with a theme of "An insight into the Recent Advances in ENT disorders worldwide".

The organizing committee takes great pride in inviting all of you to the conference. We are confident of making this an experience par excellence for all friends and colleagues. Looking forward to welcoming you to the Lion City- Singapore.