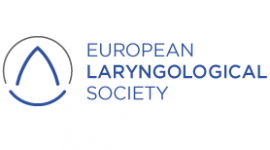 6th European Laryngological Live Surgery Broadcast
Organizer: European Laryngological Society
Venue: Virtual,
Website:
go to
Date: from: 2021-11-24 to: 2021-11-24
Fee: Free of charge
Views: 503

Dear All,

Hello and welcome. We hope this letter finds you fit and healthy especially due to the current situation of the pandemic.

Unfortunately, the pandemic caused the cancellation of our event in 2020. That is why we moved the 6th ELS Live Surgery Broadcast to the 24th November 2021.

We believe that the coronavirus allows us to meet at this new date. We wish to invite you for a day of different laryngological surgeries including laryngeal cancer, benign pathology of the larynx, neck dissection, phonosurgery and others.

12 European laryngological departments, more than 20 operations, comments from the moderators, disscusion and questions from the viewers - all will be available during the broadcast.

No cost - free of charge.

We invite you to follow our website and new communications.

We look forward to seeing you in November 2021.
tags: 6th ELS Live Surgery Broadcast European Laryngological Society ELS laryngology