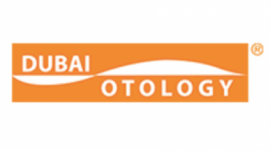 Dubai Otology, Neurotology and Skull Base Surgery Virtual Conference
The evolution of the Otology, Neurotology, and Skull Base Surgery industry and practice gives rise to the need for an event to discuss these developments. We are committed to delivering a high-quality educational platform through the conference and hands-on workshops delivered by top-ranked speakers from around the world to share their insights on recent developments and best practices in the field. Parallel to the conference, Dubai Otology hosts over 20 participating companies to showcase their recent products and technological developments in the ENT industry.

Dubai Otology features a rich scientific agenda where 50+ scientific lectures will be presented by well-renowned speakers, professionals, and industry experts coming from all over the world. The format of the Conference features top-notch & novel presentations of experts during the 3-day event allowing attendees to have interactive sessions and to learn about the latest experiences & best practices.

Why Attend:

- Gain knowledge from experts in the industry
Learn from recognized leaders around the world who will share their knowledge and expertise in several areas of Otology to help you enhance your standard of care with practical skills you can incorporate into your clinical practice.

- Strong Conference Program
Dubai Otology aims to deliver a rich scientific agenda with specific focus to highlight the latest developments in Skull Base, Facial Nerve Disorders, Ossiculoplasty, Tympanoplasty, Stapes Surgery, Mastoid Surgery, Neurotology, Implant Surgery and Imaging.

- Recertification
Your attendance gives you the chance to earn CME points that are required towards maintaining your valuable certification. Delegates from the previous year earned up to 24 CPD points.

- Meet with market leaders
Over 20 leading brands will be present on the exhibition floor, showcasing their latest innovations and technology. Our exhibitors are here to help you with equipment that provides quality readings and are surely time and cost efficient.
tags: otology Neurotology Skull Base surgery neuro-otology Otolaryngology head and neck surgery ENT