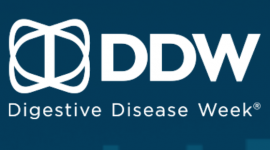 Digestive Disease Week® DDW 2020
Recognized as one of the top 50 medical meetings by HCEA, Digestive Disease Week® (DDW) is the world's largest gathering of physicians, researchers and industry in the fields of gastroenterology, hepatology, endoscopy and gastrointestinal surgery.

Update Your Knowledge
Attend high-quality sessions where you can get practical and useful take-home information.

View Cutting-Edge Research
Get exclusive access to top tier research and discuss changes in GI with leaders in the field

Meet Thought Leaders
In-person networking allows you to meet and collaborate with your colleagues from around the world.
tags: digestive disease physicians researchers gastroenterology hepatology endoscopy endoscopy and gastrointestinal surgery ddw 2019