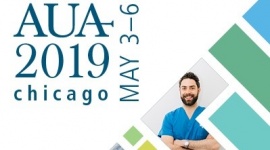 AUA 2019
Organizer: American Urological Association (AUA)
Venue: McCormick Place West, 2301 S King Dr , 60616 Chicago, IL, US
Website: go to
As a practicing urologist in India, the American Urological Association (AUA) invites you to apply for the 2019 AUA/Indian American Urological Association (IAUA) Chakrobortty Fellowship Program in partnership with the Puli Pradip Reddy Memorial Fund at Cincinnati Children's Hospital.

Funded in part by the AUA, IAUA, and Puli Pradip Reddy Memorial Fund at Cincinnati Children's Hospital, this program is designed for two Indian urologists to visit a North American host institution(s) for up to a six-week period in the spring of 2019, and attend the AUA Annual Meeting in Chicago, Illinois, May 3-6, 2019. During these visits, the scholars will have the unique opportunity to observe urologic operations and procedures (no hands-on), and attend clinics and staff activities. Visiting scholars will be provided a stipend to support their stay in the United States.

One scholar should be a Pediatric urologist or have a strong interest in Pediatric urology, and will visit Cincinnati Children's. The other selected scholar may be in any urology subspecialty area, and their host institution(s) will be determined at a later date.

Program Requirements

Participants must:

· Be a urologist in India and be a member of the local or national urological organization in India

· 42 years old or less (at time of application)

· MD or MBBS degree and rank of instructor or higher

· Be a certified practicing urologist (within first 10 years of practice)

· Demonstrate competent command of the English language

· Be able to proactively assist in obtaining visa (as needed) and communicate consistently via email with AUA staff

· Be able to travel for up to 6 weeks

Don't miss this chance for the experience of a lifetime!