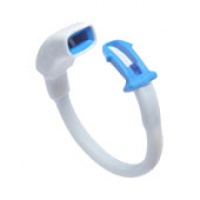 Bariatec
Street address

90274 Palos Verdes Peninsula
United States
Founded at

2013-04-12
Website
Views

2796
Description

Bariatec Corporation is committed to providing groundbreaking and innovative medical devices to the bariatric community.

Located in Southern California, Bariatec Corporation is a medical device company that designs and manufactures products for use in the bariatric ("obesity") surgery markets. It was founded in 2007 by the world-renowned bariatric surgeon, Dr. Mathias Fobi, M.D., inventor of the "Fobi Pouch" operation. Bariatec Corporation is currently producing one device, the patented and proprietary GaBP Ring Autolock™ System, for use in Gastric Bypass and Sleeve Gastrectomy operations worldwide.

The GaBP Ring Autolock™ System is designed to improve the effectiveness of the bariatric surgeries by increasing weight loss and enhancing weight loss maintenance. The device has a worldwide patent, CE Mark approval for sale in Europe, and is the only device of its kind having entered and completed FDA trials for distribution in the United States.
Shared content