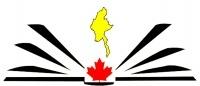 Foundation for Advancement of Education in Myanmar
Street address

251 Pensville Close SE
Alberta T2A 5P2 CALGARY
Canada
Founded at

2014-09-12
Views

640
Description

Learning for a Better Person, for Better Place

To dedicate and support the advancement of education in Myanmar by fostering awareness of high quality open educational resources in Myanmar.

To support the capacity building to facilitate enabling environments to increase availability, accessibility to reliable quality Information and Communication Technology (ICT) infrastructure in Myanmar.

To help develop transferable knowledge of how, why, when to apply the knowledge to answer questions, solve problems in subject areas through "Deeper Learning" process so as to empower the students master the core academic contents, think critically and solve complex problems, work collaboratively, communicate effectively and learn how to learn independently.

To help develop social entrepreneurship among youth, the unemployed and underemployed.

Shared content