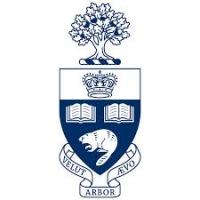 University of Toronto
Street address

563 Spadina Crescent Toronto
Ontario M5S 2J7 Toronto
Canada
Founded at

1914-01-13
Website
Views

1114
Description

The University of Toronto was founded as King's College in 1827 and has evolved into a large and complex institution. It now occupies three campuses: Scarborough and Erindale and the historic St. George campus. It has federated with three smaller universities which are on the St. George campus, and is affiliated with several colleges and institutes. There are ten fully affiliated teaching hospitals in metropolitan Toronto. Faculty conduct research in many places in Canada and around the world.

The University is Canada's most important research institution and has gained an international reputation for its research. It enrols more students, employs more faculty, and offers a greater range of courses than any other Canadian university.

A liberal arts education is the heart of the undergraduate curriculum at Toronto, and the Faculty of Arts and Science has more students than any other faculty. The education of students for the professions has always been an important part of the University's role, and the University accordingly maintains a wide range of professional faculties. The University's insistence on the importance of research in all disciplines has made it the major centre for graduate education in Canada. In many fields it produces a majority of the nation's doctoral candidates. The quality and range of the programs - undergraduate, graduate and professional - attract students from all parts of the province, from around the country and from abroad.

To support its work of teaching and research, the University has collected a library that is the largest in Canada and among the best in the world. The University maintains many laboratories and specialized aids to research. The Library and many of these research facilities are available for use by members of other universities. The University of Toronto Press Inc. is the chief institution of its kind in Canada and one of the most important scholarly publishers in North America.
Shared content