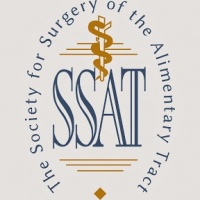 The Society for Surgery of the Alimentary Track
Street address

500 Cummings Center, Suite 4400
01915 Beverly, MA
United States
Founded at

2019-11-03
Views

477
Description

The Society for Surgery of the Alimentary Tract is committed to advancing the science and practice of surgery in the treatment of digestive disease. The SSAT provides leadership in setting the standards for gastrointestinal surgery and interdisciplinary management of digestive disease, in North America and around the world.

The SSAT strives to:

• stimulate, foster, and provide surgical leadership in the art and science of patient care;

• teach and research the diseases and functions of the alimentary tract;

• provide a forum for the presentation of such knowledge; and

• encourage training opportunities, funding, and scientific publications supporting the foregoing activities.



Visit www.ssat.com for more information on the SSAT and how to join.
Shared content