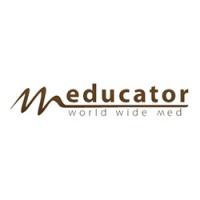 mEducator
Street address

PO Box 323
Aristotle University of Thessaloniki
54124 Thessaloniki
Greece
Founded at

2012-11-02
Website
Views

1147
Description

The mEducator Best Practice Network (BPN) has critically evaluated existing standards in the field of e-learning and implemented a reference model in order to enable specialized state-of-the-art medical educational content to be discovered, retrieved, shared and re-used across European higher academic institutions.

By fusing the social web and the semantic web concepts together in mEducator, learning management systems and open educational repositories were united or federated together, so that educators and learners can organise, repurpose, re-use and share medical educational resources.

Different platforms have been created to enable this endeavour. In doing so, pivotal role has played the mEducator ontology, which has been designed to provide a consistent data scheme, across the various mEducator instances.
Shared content