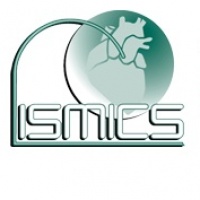 The International Society for Minimally Invasive Cardiothoracic Surgery (ISMICS)
Street address

500 Cummings Center
Suite 4550
01915 Beverly, MA
United States
Founded at

1997-05-31
Views

4669
Description

The International Society for Minimally Invasive Cardiothoracic Surgery was formed to organize and centralize the various surgical centers concerned with patient outcomes, techniques, and progessive development of less invasive forms of heart surgery. Formed on May 31, 1997 by the participants of the World Congress of Minimally Invasive Cardiac Surgery at the Palais Des Congres, Paris France, the new ISMICS is taking the leadership role in shaping the direction of less invasive cardiac surgery on a global basis.The founding membership includes representatives from all continents. The first President chosen by the meeting participants at the World Congress was Robert W. Emery, M.D. of the Minneapolis Heart Institute. Advisory Panel members were selected, a listServ was created for communication, and an official journal was designated. At the completion of the Paris meeting, the Advisory Panel recommended that future meetings of the World Congress of Minimally Invasive Cardiac Surgery alternate between Paris and Minneapolis, with additional venues on every 3rd or 4th year.

At the Minneapolis meeting on June 19-21, 1997, further adminstrative business was conducted by the Advisory Panel and interested surgeons. Lead by President Robert W. Emery, M.D., two organizing meetings took place to establish the committees and duties of the Society. Although newly formed, were many key decisions were made, including the formation of the following primary committees for the enactment of Society policy and business.

The official journal of the Society is titled Innovations.
Shared content