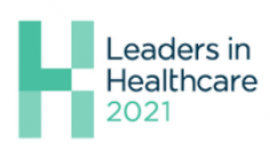 Leaders in Healthcare 2021
Organizer: FMLM and BMJ
Venue: Barbican Centre, London, United Kingdom
Website:
go to
Date: from: 2021-11-08 to: 2021-11-11
Fee: Not specified
Views: 205

The teams at FMLM and the BMJ are creating an in-person and online conference for Leaders in Healthcare 2021, taking place from 8 - 11 November.

This structure will allow for two days of intensive, high quality leadership development to occur in-person, at the Barbican in central London, including the opportunity to meet and connect face to face again with colleagues, speakers and event supporters. These two days will be followed by two days of online conference sessions, allowing colleagues from across the UK and the world to attend, learn and network with like-minded individuals.

What will be included:
- In-person and virtual live sessions, ranging from short talks to in depth workshops. Gain access to expert content, dedicated Q&A time, polls, group work options and more
-Online on-demand content. These videos will be accessible anytime with a wealth of relevant topics.
-Numerous short videos, covering leadership insights from across the globe.
-Poster displays, and the opportunity to connect with presenters about their work
-Meetups, huddles and new ways to make connections! By joining us in-person and online, our platform will provide lots of ways you can still meet up with colleagues and build your network.

We look forward to welcoming all delegates, speakers and contributors to this year's conference.
tags: FMLM BMJ LeadersHealth21 Leaders in Healthcare 2021 British Medical Journal hybrid event