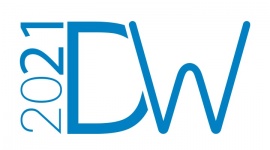 Dental World 2021
Organizer: Event Organizer Hungary llc.
Venue: HUNGEXPO Budapest Fair Center, Budapest, Hungary
Website:
go to
Come Meet-Up in 2021 at Dental World in Budapest
See you on the biggest dental conference, exhibition, fair and meet-up in the heart of Europe, in Budapest. Our main areas of interest in 2021 are aesthetics, implantology, orthodontics, endodontics and digital dentistry. More than 60 speakers from more than 30 countries. 10 000 dental professionals from all around the world. 500+ brands and manufacturers.

Dental Congresses
As 2020 has become the year of digital courses, 2021 will become the year of renewed congresses. In 5 halls more than 200 hrs lectures and practical information will wait you. You can earn a certificate and also credits during the 3 day event. More than 60 speakers will share their best knowledge.

Dental Courses
Practical knowledge can be achieved during the 3 day event by experts of aesthetics, endodontics, orthodontics and implantology, laser treatment, etc.

Exhibition & Fair
More than 500 manufacturers and brands exhibit during the 3 day event, where you can collect new information on technologies, devices, tools, and even get the best offers, suppliers can have.
tags: Dental World implantology orthodontics Endodontics Digital Dentistry aesthetic dentistry dental congress