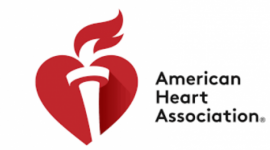 Hypertension 2020 Scientific Sessions - Virtual
Hypertension 2020 Scientific Session will take place as a virtual event on September 10–13, 2020. You can expect a similar amount of content as you would have experienced at the face to face conference, which will include our keynote lecture, oral abstract presentations, moderated poster sessions and e-poster sessions.

Considered one of the most important medical meetings on this subject in the world, the conference includes oral and poster presentations selected from abstracts submitted by clinical and basic researchers. With experts in the fields of hypertension and its relationship to cardiac and kidney disease, stroke, obesity, and genetics, attendees will have the opportunity to connect with cross-disciplinary researchers from around the world.

This meeting also includes sessions specifically designed to benefit trainees and early career investigators, including a trainee moderated poster session to highlight innovative research. The Clinical Practice Clinical Science Track focuses on applying clinical science to the clinician's practice and the Primary Care Track is a "Meeting within a Meeting" dedicated to practical advice for the Primary Care Provider (PCP) interested in clinical hypertension.
tags: virtual event Hypertension 2020 Scientific Sessions american heart association