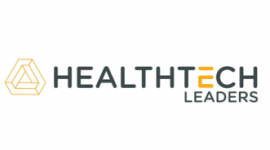 HealthTech Leaders 2021
The convergence of technological and digital innovation with healthcare is driving rapid and unprecedented transformation and disruption in the sector. The big pharma players are racing to reinvent themselves as patient-centric, AI and data-enabled enterprises. Public and private payers and providers are using telehealth, eHealth, mHealth and predictive analytics to put healthcare back into the hands of patients. Innovative digital health companies that can meaningfully address the challenges faced by the healthcare and life science sectors, are poised to achieve unprecedented growth and commercial development.
Why attend?

- Understand key short and long-term trends influencing digital health across capital markets, investment, M&A, and IPOs, as well as the market needs driving innovation
- Use our 1-2-1 meeting system to establish new relationships and strengthen existing ones, developing connections for purposes of investment, partnerships, and knowledge exchange.
- Raise awareness of your offering by showcasing and promoting your company and your product either to a room of investors or in our innovation zone
- Join one of our unique, curated leaders forums, held under Chatham House Rule, for C-Level and senior innovators from pharma, insurance, hospitals and governmental bodies.
The 2nd Annual HealthTech Leaders is a unique and powerful two-day conference facilitating the commercial partnerships and collaborations necessary to transform healthcare delivery and access. The core of the event's highly vetted delegation consists of:
Qualified and active digital health and healthtech investors
CEOs seeking investment, reimbursement, and transformative deals
Public and private payers and providers in need of adoptable solutions
Pharma and life science innovation executives and scouting teams
tags: London Digihealth