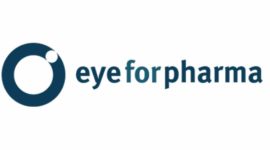 18th Annual EYEFORPHARMA Barcelona Conference
Organizer: eyeforpharma
Venue: Centre Convencions Internacional Barcelona, Plaça de Willy Brandt, 11-14 0801 Barcelona, ES
Website: go to
Sharing the stage with the traditional marketing, digital, commercial and patient engagement/advocacy leaders were a host of disruptive start-ups, cutting edge-technological innovators and key healthcare stakeholders, in combination with medical affairs, market access and real-world evidence/big data executive colleagues.

Barcelona was already the biggest commercial pharma event in the world, but 2019 was the biggest and most diverse iteration ever - catalysing collaboration and partnership cross-functionally and across healthcare. Yet in 2020 we've pledged to come back with something even Bigger, Better and Bolder!

150+Research Calls

We guarantee our topics are relevant to you – having spent over 150 hours speaking to pharma executives like you.

120+Insightful Sessions

Covering everything from big picture to the devilish details.

1Big Theme

Let's find out how pharma can be the total solution and be rewarded for it.
tags: digital health pharma digital marketing elearning healthcare eyeforpharma 2020 online learning healthcare professionals physician marketing multichannel marketing