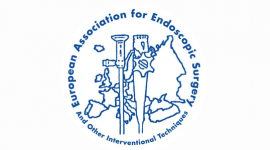 EAES Wintermeeting 2020
In the last decades technological innovations such as mobile phones or internet radically changed our life. Technology became the myth of the new millennium and the "reliance" on new technologies increases day by day.

The relationship between surgery and technology represents a major role in the future of our profession.

The 2020 EAES Wintermeeting, a tradition conceived by Prof. Gerhard Buess and the Technology Committee, this year proposes to revisit the different technologies available today to prevent and to treat surgical complications

We will present the scenario of the most appealing technologies available or about to be, that are likely to change our way of being surgeons in a short time. We will present and discuss perspectives offered by artificial intelligence, 3D printing and simulation of difficult cases, augmented reality and new frontiers of optical imaging.

While numerous new technologies are proposed to surgeons and introduced into clinical practice every year, this happens in many cases after a very limited evaluation. The clinical and economic consequences of this phenomenon and the role of surgeons in managing it, represent some of the major challenges we are facing. For this reason also this year we will demonstrate re-live the use of several technologies in the OR such as flexible robots for trans-anal surgery or suturing devices for flexible endoscopy and their applications in the different districts, to burst discussion on their actual benefit and need and of course, their possible improvements.

Finally, we will present an update on the many different technologies that today help the surgeon in facing and treating complications, in the spirit of minimally invasiveness. New technologies for percutaneous drainage, haemostat agents and endoscopic tools will be presented and compared to surgical approach, in order to discuss their correct role today.

Expert surgeons and key opinion leaders will be presenting their experience including the evolution of training & education, analysing the role of artificial intelligence, social media channels and robotic technology for their improvement.

We look forward to welcoming you in Kraków.
tags: The relationship between surgery and technology technological innovations technology