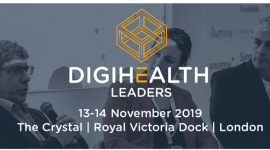 Digital Health Leaders 2019
Digihealth Leaders is an impactful conference, exhibition and insight platform dedicated to furthering
the advance of digital health technologies through international funding, finance, investment and deal making.

In the dynamic life science and healthcare sector, LSX connects the people who are tackling the biggest
challenges in the industry, and answers the question; where to next and how do we get there?

Join us today!
tags: digihealth leaders