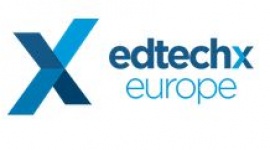 EdTechXEurope Summit 2019
In a rapidly evolving knowledge economy and expanding human potential, how we learn and teach has continuously re-defined education and technology.

As learning science develops and we discover more efficient ways of learning, the opportunity to identify improved outcomes while prioritising personalisation using EdTech will become more of a reality.

A more tailored approach to learning leads to creative disruption - bringing opportunities and challenges from globalisation, consolidation and digitisation across the education industry.

How do we continue to make learning more informal? Can we slow down the depreciation of skills and optimise the demand for learning? Will we address the skills gap to keep up with the pace of automation and how do we capitalise on skill diversification, collaboration and aspiration?

The seventh edition of the EdTechXEurope thought leadership summit will investigate these key questions and explore how we can best maximise human potential through embracing this new era of re-learning how we learn.