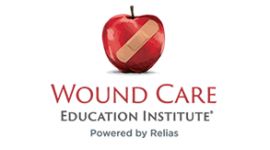 Ostomy Management Certification Course
Organizer: Wound Care Education Institute
Venue: Orlando Airport Marriott Lakeside, 7499 Augusta National Dr, Orlando, FL , US
Website: go to
Ostomy Management Certification Course
Monday, April 1, 2019 - Friday, April 5, 2019
Location: Orlando, FL
CERTIFICATION EXAM OR RECERTIFICATION ELIGIBILITY
After submitting your course registration, you will need to complete an application with your credentialing board.

Application and any exam fees due must be submitted promptly to give your credentialing board sufficient time to review and verify eligibility. Not doing so may impact your ability to sit for the exam or to use this course to meet recertification training criteria.