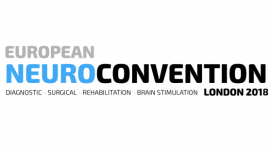 European Neuro Convention - London 2018
Europe's only trade-show dedicated brain and spine experts.
The European Neuro Convention is an event dedicated to providing unparalleled expert insight into the latest technology and trends that are advancing the neuro-surgical, diagnostic and rehabilitation and brain stimulation fields at an incredible speed. Combining expert led seminars, innovative workshops and masterclasses with over 150 exclusively selected exhibitors makes this the one show you cannot miss.