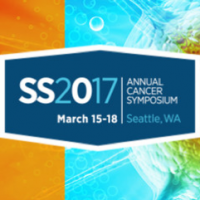 2017 SSO – Annual Cancer Symposium
Contribute to the Promise of Surgical Oncology Possibilities at SSO 2017!

The ways in which we treat surgical patients with solid tumor cancers continue to advance; the possibilities for improving oncologic outcomes are promising. We invite you to join 1,700+ fellow surgical oncology pioneers and leaders to discover, discuss and drive what's possible in Seattle, Washington from March 15-18, 2017.

The picturesque, inspiring U.S. Northwest will be the backdrop for the 70th SSO Annual Cancer Symposium—the global gathering of surgical oncologists and other oncology professionals. Come experience exceptional networking and an education program that is unique in its ability to cover a broad range of important, timely and in-depth topics.

Gain advanced knowledge, expanding your insight and exposure to the newest ideas through a multitude of presentations and workshops, many led by internationally recognized experts.

Connect and collaborate with esteemed colleagues and old friends as you network between sessions, during scheduled Symposium activities, and at lively informal gatherings throughout the event.

Discover the "best-of-the-best" selected abstracts, presented by their authors during two Plenary Sessions.
Be inspired by more than 350 compelling and thought-provoking poster sessions, along with late-breaking videos showcased in the Exhibit Hall.

Experience first-hand interaction with the latest, most advanced medical equipment, services, and solutions for surgical oncologists – exhibited by the leading companies in surgical oncology and the treatment of solid tumor cancers.