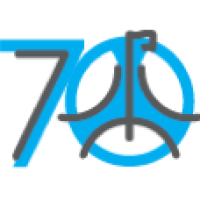 70th Annual Scientific Meeting of the Urological Society of Australia and New Zealand
In 2017 USANZ will hold its 70th Annual Scientific Meeting, and celebrate the 80th anniversary of the Society in our nation's capital city. The 2017 USANZ ASM will be held in Canberra from 24 to 27 February. With planning well underway, the Meeting is set to continue the high-quality that has become the USANZ ASM.

Already the Scientific Program Committee, under the Chairmanship of Shomik Sengupta, has been hard at work securing the attendance of some truly outstanding world-renowned experts.

The committee promises a broad program with something for everyone, and as usual our local expertise within USANZ will be on display beside an exceptional line-up of international faculty that to date, includes: Stephen Boorjian, Steven Brandes, John Davis, James Eastham, Donna Hansel, Laurence Klotz, Laurence Levine, Kevin McVary, Victor Nitti, Maria Ribal, Olivier Traxer, and Curtis Nickel.