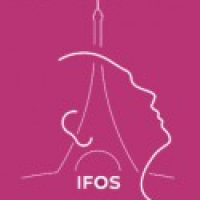 IFOS Paris 2017 - ENT World Congress
The ENT World Congress to be held in Paris in 2017 constitutes an essential event for the international ENT community, regardless of nationality and type of practice.

The IFOS board has defined the three essential aspects of this event: Diversity of practice, Innovation and Evaluation.

Diversity of practice must take into account differences in health economics and regulatory aspects around the world.

Innovation is an essential aspect, as progress in basic research and clinical research continually modifies our clinical practice and this progress must be shared by the entire ENT community.

Evaluation of our professional practices is now essential to convince patients and governments of sound basis for our management.

The social programme will be outstanding, focusing on Paris, the historical "City of Light", and the various special senses corresponding to the ENT specialty.

The IFOS Paris 2017 - ENT World Congress to be held in Paris from 24 to 28 June 2017 is expecting a large number of attendees from all over the world to confirm the strength and dynamism of our specialty.