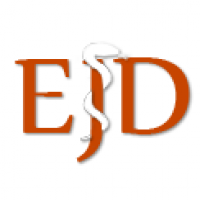 European Junior Doctors
Street address

-
- Bad-Nauheim
Germany
Founded at

2014-11-29
Website
Views

1155
Description

The EJD was formally created in Bad-Nauheim, Germany, in May 1976 as Permanent Working Group of European Junior Doctors (PWG). Since then, the EJD has become the European medical organisation with the most comprehensive national membership, representing over 300.000 Junior Doctors all over Europe. The EJD's initial objectives include safeguarding the interests of the Junior Doctors in Europe, improving relations between its member organizations and narrowing the gap between the Junior Doctors all over Europe.

Since founding, the EJD has actively intervened in defending of the medical profession in Europe with the purpose of contributing to the development of Junior Doctors' work. From the beginning of the EJD's existence, it became evident that the Junior Doctors of the various countries have many similar experiences and are faced with the same challenges. Under the motto 'one country, one vote, one language' the EJD has managed to use the cultural, scientific and political diversity of the members in its favour. The EJD has made a considerable contribute to improve education and training of European Junior Doctors integrated in better European health systems for the benefit of the community, whilst maintaining a satisfactory personal work/lifestyle balance.

In future, the EJD will assume the responsibility of this heritage. We wish to continue to set new marks within the spirit of being the organization of the Junior Doctors, fiercely standing for excellence of training and health care towards a European standard of equality of opportunities, with no discrimination of sex, race, or country.
Shared content