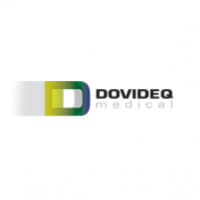 DOVIDEQ medical
Street address

Keulenstraat
7418ET Deventer
Netherlands
Founded at

2016-09-28
Website
Views

1216
Description

DOVIDEQ medical stands for…

Endoscope Testing

ScopeControl is the worlds first and only fully automated measurement device for testing the optical fitness for use of rigid endoscopes in the hospital work-flow.

Quality Assurance

Assure the quality of your endoscopes, by testing and saving the measurement results to each individual endoscope.

Identification of each endoscope is made easy with the use of our DoviSCAN Data Matrix scanner.

ScopeLINK

In addition to visualise your results, ScopeLINK is developed as an extension to ScopeControl. By connecting your ScopeControl(s) to the ScopeLINK platform, it couples the CSSD or Sterile Service organisation with the Biomed departments, Endoscope manufacturers and Repair shops.
Shared content