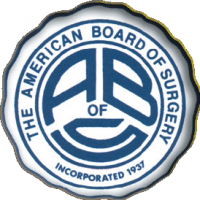 The American Board of Surgery
Street address

1617 John F. Kennedy Boulevard
PA 19103 USA Philadelphia
United States
Founded at

2014-11-12
Website
Views

894
Description

The American Board of Surgery is an independent, nonprofit organization founded in 1937 to provide board certification to individuals who have met a defined standard of education, training and knowledge in the field of surgery. Surgeons certified by the ABS, known as diplomates, have completed at least five years of residency training following medical school, met all ABS training requirements, and successfully completed the ABS examination process.
Once certified, ABS diplomates must maintain their certification by completing continuing education and assessment activities, including a written examination at 10-year intervals. Since 1976, the ABS has issued time-limited certificates that must be renewed every 10 years.
The ABS offers board certification in general surgery (also called just "surgery"), vascular surgery, pediatric surgery, surgical critical care, surgery of the hand, hospice and palliative medicine, and complex general surgical oncology. For more information on the certification process, see About Certification.
The ABS is composed of a board of directors representing the leading surgical organizations in the U.S. All ABS directors hold current, time-limited certificates and receive no remuneration for their service. The ABS is funded solely by its application and examination fees; it does not accept any external funding.
Shared content