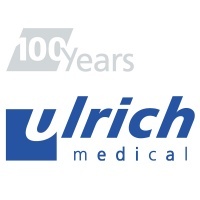 ulrichmedical
Street address

Buchbrunnenweg 12
89081 Ulm
Germany
Founded at

1912-06-16
Website
Views

723
Description

ulrich medical® is an independent company with worldwide sales of first-class products in the field of medical technology.
Our surgical instruments unit has been a part of the company since its beginning. It encompasses a wide variety of highest quality instruments for most different surgeries and medical examinations.
Our spinal systems unit develops, manufactures and distributes implants primarily made of titanium. These are used for treating injuries and illness from the neck to the lumbar spine.
Known as a technological leader in the field of contrast agent injectors for CT and MRI, our devices provide reliable support for modern diagnostic imaging.
We are market leader with our pneumatic and automatic tourniquets in Germany. Providing an optimal view at the extremities due to a decreased blood supply, our tourniquets are used for diverse surgeries in almost every hospital in Germany.
Shared content