Step 1 Chest leads(precordial leads): LBBB (RV origin) RBBB (LV origin) Step 2 Limb leads ( II III aVF) Base ----> Apex positive QRS complexes Apex -----> Base negative QRS complexes Video presented...
views: 124 comments: 0
A pacemaker is a device that is designed to provide an electrical signal to the heart muscle and to help it maintain a proper rhythm. Video presented by privatehealthnews.com.
views: 80 comments: 0
Cardiac catheterization is a diagnostic procedure that uses contrast dye and X-rays to visualise how blood flows in coronary arteries. Video presented by CDA (Coronary Heart Disease Diagnostic Assistant)
views: 66 comments: 0
Heart auscutation technique presented by Lippincott Williams & Wilkins.
views: 736 comments: 0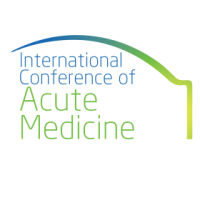 The two-day conference is designed for emergency care and internal medicine providers, featuring medical updates and management strategies on various subspecialties of acute medicine. Distinguished speakers from the Royal College of Physicians of Edinburgh,...