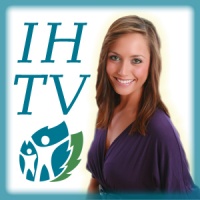 InsidersHealthTV
Street address

100 Cummings Center
Suite 128A
01915 Beverly
United States
Founded at

2009-04-01
Website
Views

1098
Description

InsidersHealth.com brings you the latest health news, tips for healthy living, and discoveries and breakthroughs in natural medicine. You'll learn about anti-aging solutions, how to keep your heart pumping stronger, ways to ease joint discomfort, how to boost your energy levels, tips to sleep better, hear better, see better, and much more.

We've partnered with with well-known doctors, authors, alternative health practitioners and herbalists, including Dr. William Judy who worked with Nobel Prize winning doctor Peter Mitchell on the discovery of CoQ10; Dr. Glen Halvorson who worked with the U.S. Olympic team; respected physician, Dr. Derrick DeSilva; and Dr. Darren Clair, the famous Beverly Hills anti-aging doctor. We have direct experience in all of the nutraceutical categories, including anti-aging, joint repair, weight control, heart, cholesterol, sleep, memory, men's and women's sexual health, vision, and body-building.

IH has one of the largest collections of alternative health articles and videos, and in addition to hosting our alternative health blog, we send an email newsletter twice a week. Our network of healthy living and preventative Health Professionals provide daily homeopathic and allopathic Solutions, Cures, Videos, Supplement Reviews, Blogs, Health Articles, and even our own 24/7 preventative healthcare podcast "Health Radio!"

InsidersHealthTV brings you the freshest happenings in the health world without the quack propaganda. IHTV exposes the quacks, scams and fads to watch out for in breaking news on natural health, integrative and traditional medicine, home cures, and new therapies from around the world.

Shared content