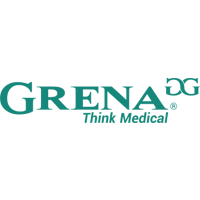 Grena
Street address

1000 Great West Road
TW8 9HH Brentford, London
United Kingdom
Founded at

2021-01-08
Website
Views

1996
Description

Grena LTD is an innovative manufacturer of disposable medical devices. Our focus is on patients' safety and users' comfort we offer cost-effective quality products.




Design & Protypes following new technologies


Manufacturing & quality checks


Worldwide distributors


Dedicated customer service professionals


International warehouse locations for fast shipping




We are proud of maintaining our certified quality management system based on EN ISO13485:2016 that helps us to serve our clients better. We are proud to have TÜV Rheinland, Germany as our Notified Body.

Shared content